Welcome
We want to welcome everybody to the Gorge and, to realize this dream, we are building a central resource for visitors with disabilities. This website will include information on trails, restaurants, hotels, and much more.
Until we have documented our first partners, check out our Waterfall Corridor audit along the Oregon shore of the Columbia River:
In the summer of 2022, a group of accessibility enthusiasts from various organizations came together with Annadiana Johnson and Jan Campbell to visit one of Oregon's most famous destinations: the Waterfall Corridor!
Our goal was to assess how easy it was for people using mobility devices to experience the sights themselves with two goals in mind: (1) Inform visitors with disabilities of the current conditions of different waterfall trailheads; (2) Put together a list of concrete changes we would like to see along the stops
Visitor Guide
An overview of each waterfall stop with everything you need to know from restrooms to view highlights. Start to plan your visit here.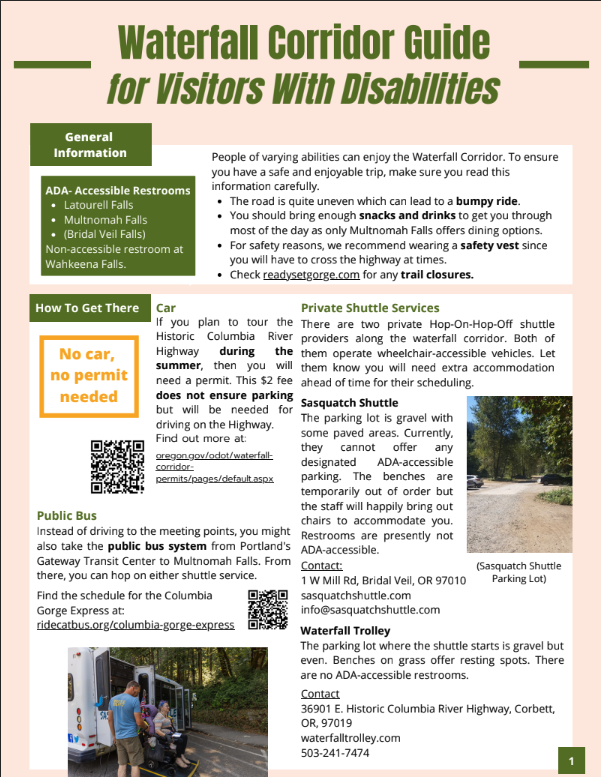 ---
Report
You can find the report detailing the conditions at each waterfall stop for decision-makers by downloading here.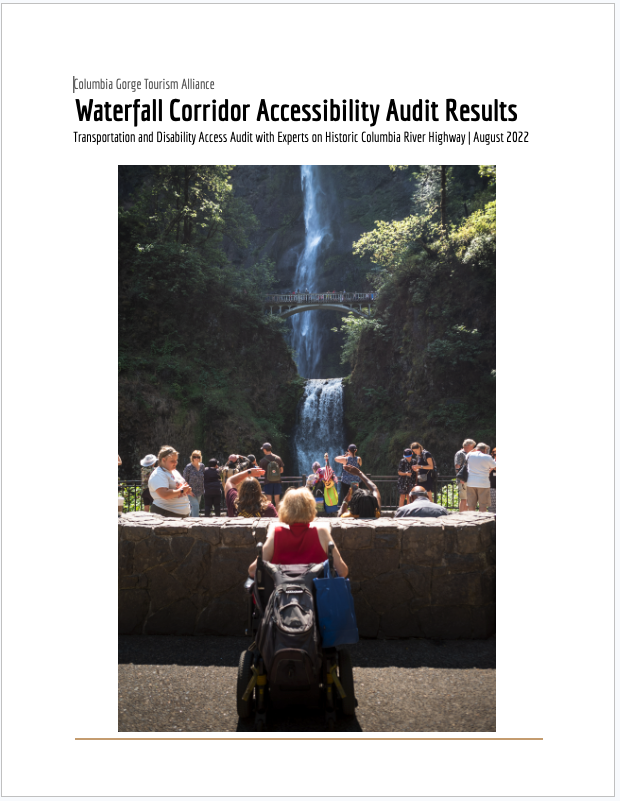 The project was a collaboration of multiple partners including: