Biking in the Gorge is a great way to explore the sights car-free. While e-bikes make cycling more accessible for everyone, we currently do not have any adaptive bike rentals in the Gorge.
With the Bus
You can bring your bike on the bus since each bus has at least two spots on its rack to transport them. Consult the map on the right to figure out which routes you can access at each transit stop and their difficulty. Find more information about taking the bus in the Columbia River Gorge on our Transit page or at GorgeTranslink.com.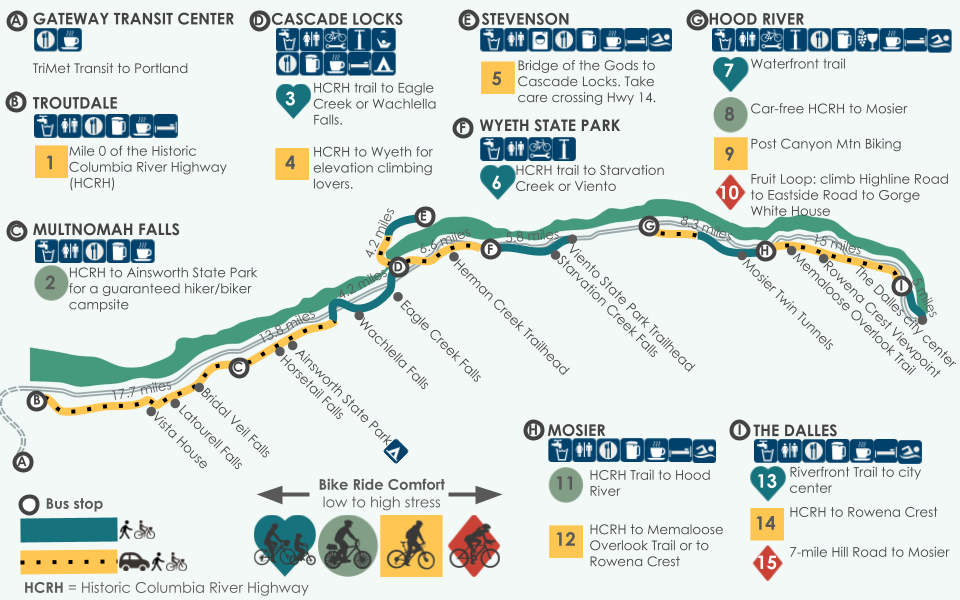 E-Bike Rentals
There are multiple rentals in the Columbia River Gorge that offer bikes. Find their information below.