The Columbia River Gorge is undoubtedly one of the most beautiful areas in the United States. Going outdoors is a big part of taking in the beauty of our region, which is why we have collected information that is already out there on accessible trails. Additionally, we have a number of trailheads documented. As with most other things, this is a work in progress. In the future, we hope to collect information on complete trails.
Another resource is Ready, Set, GOrge which offers an interactive, up-to-date map of all the trailheads in the Gorge. Filter the map for trails labeled ADA-accessible and check which trailheads are open or require permits.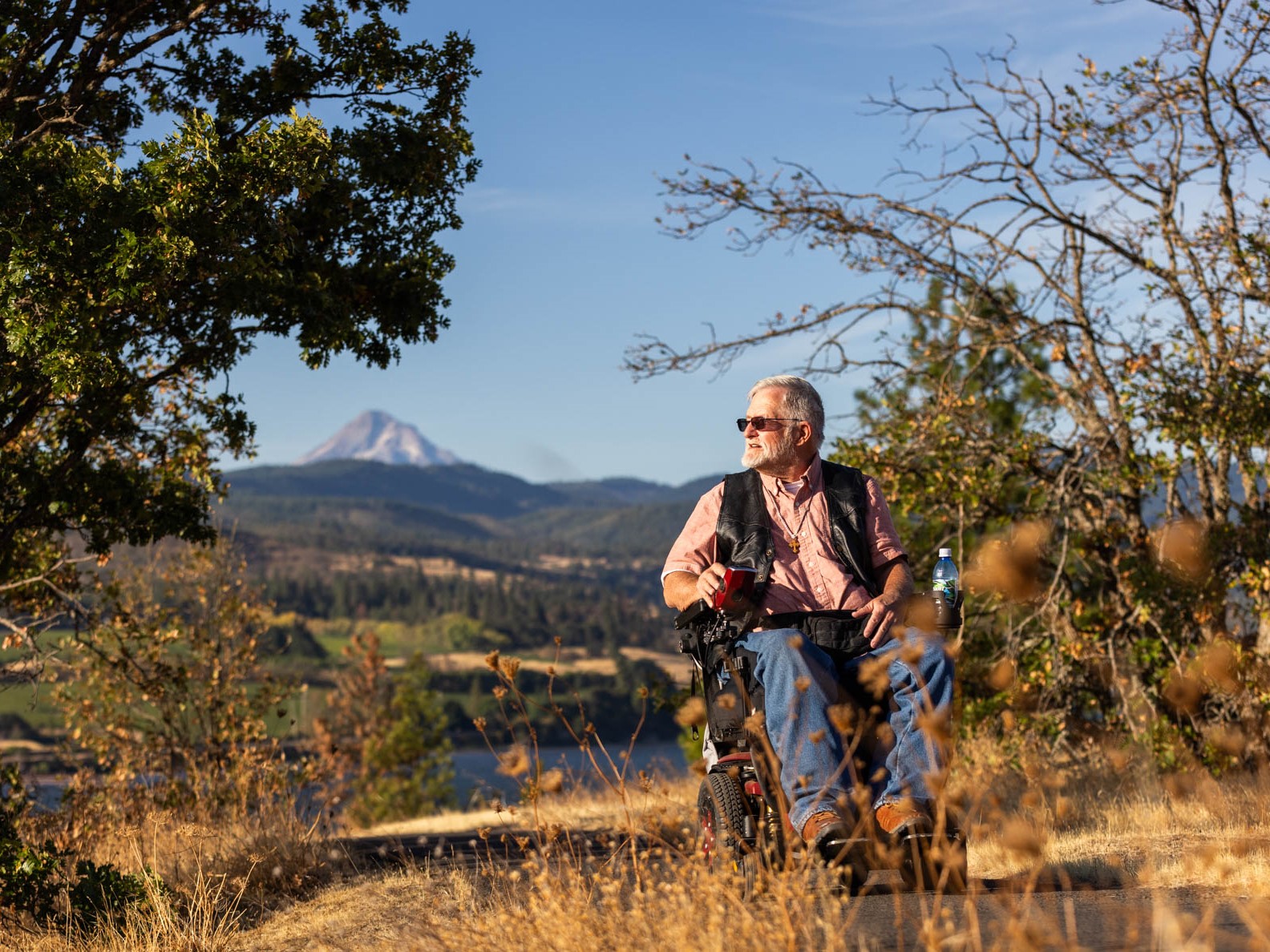 Bridal Veil Falls Overlook Trail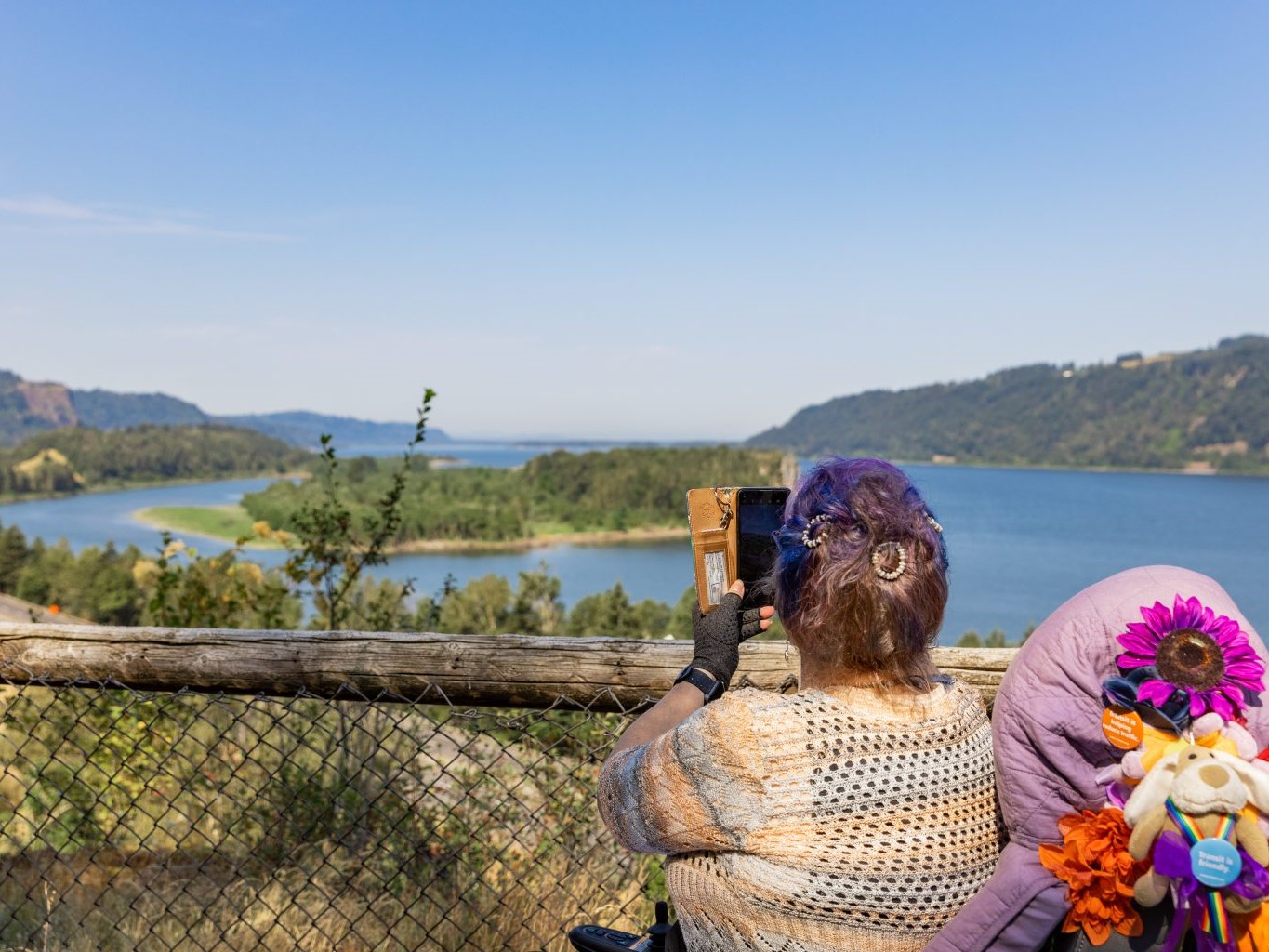 The overlook trail does not lead to the falls but offers spectacular views of the Columbia River Gorge. Be prepared for some erosion to the paved path because of weather conditions but you'll be able to find an ADA-accessible restroom at the trailhead as well as a designated parking spot.
For more detailed accessibility information on the Bridal Veil Overlook Trail check out our Waterfall Corridor Visitor Guide.
Steigerwald Lake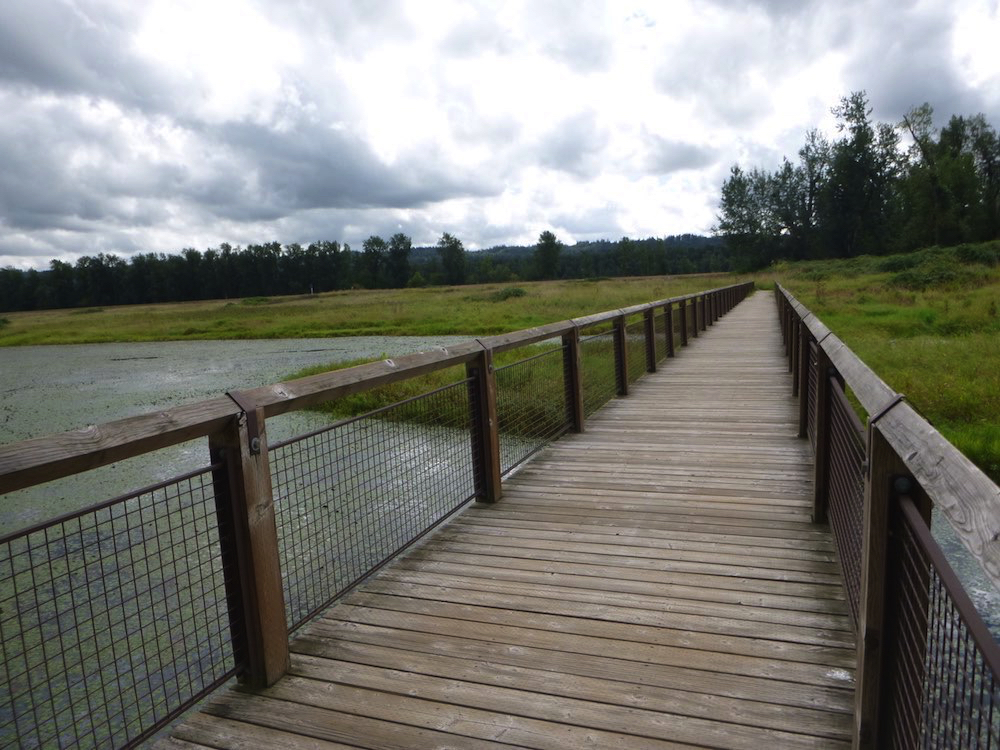 Steigerwald Lake is located just outside of Washougal, Washington, and is half an hour's drive from Portland, Oregon. The restored wildlife refuge area is home to many species of birds, mammals, and other animals.
While the Access Trails information is currently out of date, the pictures and descriptions can give you an idea of the area. We are working with them to update the description soon.
Sandy River Delta
This area includes an accessible restroom and a picnic area. The trails vary in their condition so be sure to check out the detailed information and pictures that Access Trails gathered on their audit. The trail offers viewpoints as well as a part of the Lewis and Clark Bicentennial Confluence Project. Leashed dogs are welcome as well.
Catherine Creek Trail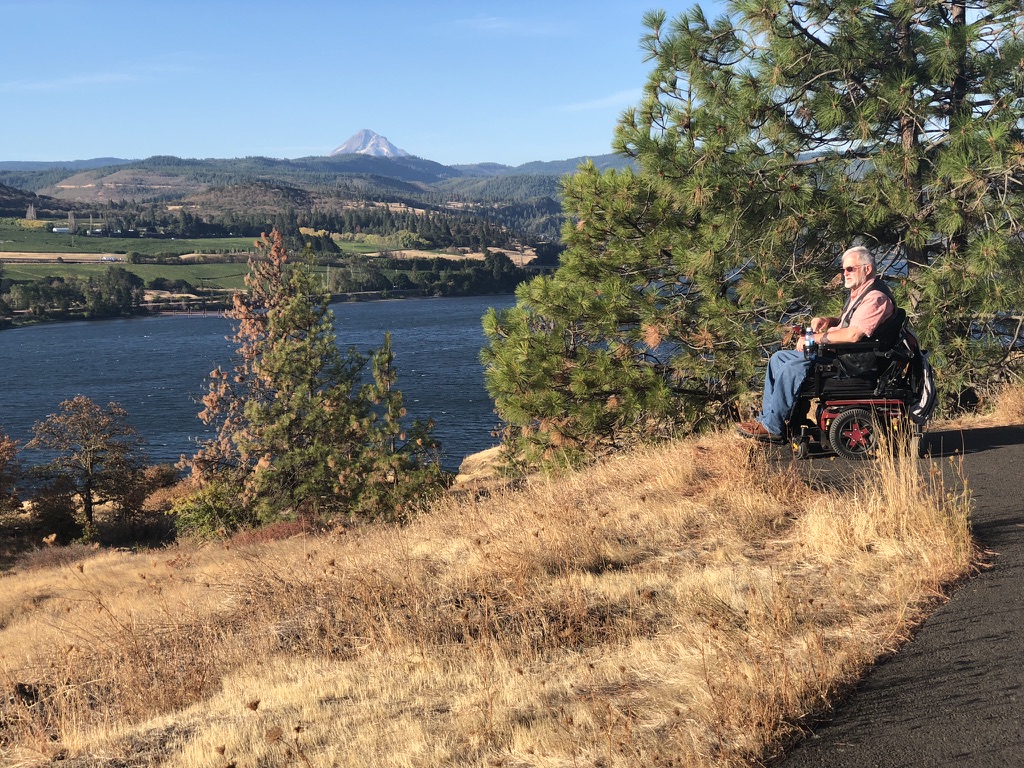 This universal access trail near White Salmon, Washington, gives you a great overview of the Columbia River Gorge. It's 1.2 miles long and fully paved. Depending on the time of the year, wildflowers will be blooming on either side of the trail
Mosier Twin Tunnels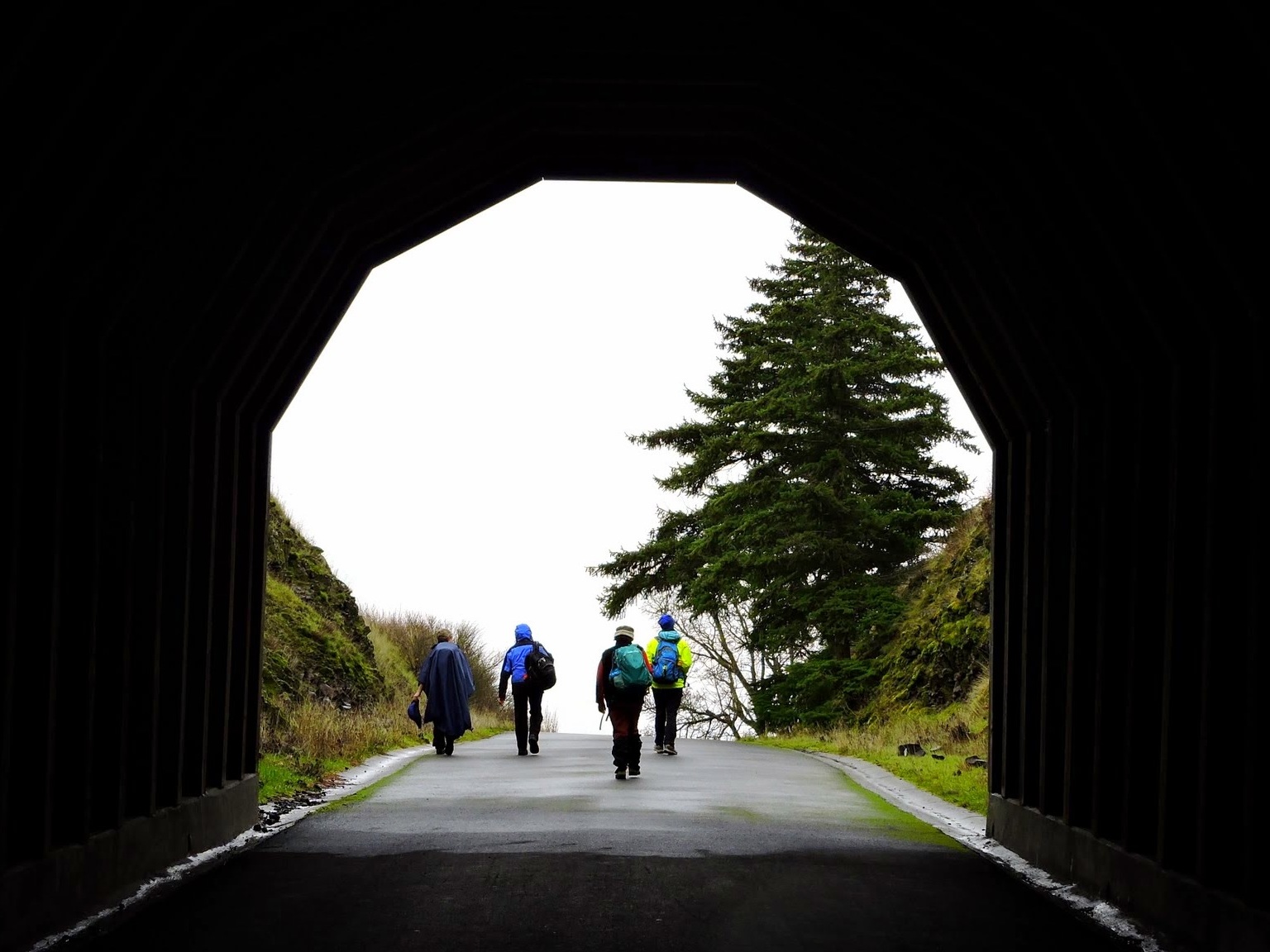 The section between Hood River and Mosier of the Historic Columbia River Highway is car-free. Also often referred to as the Mosier Twin Tunnels, this trail offers great views of the Columbia River. As part of the highway, this section is fully paved and a favorite of pedestrians and bikers. However, we are still hoping to achieve more detailed information on the condition of the trail.
Oregon State Park Permit Required
Starvation Creek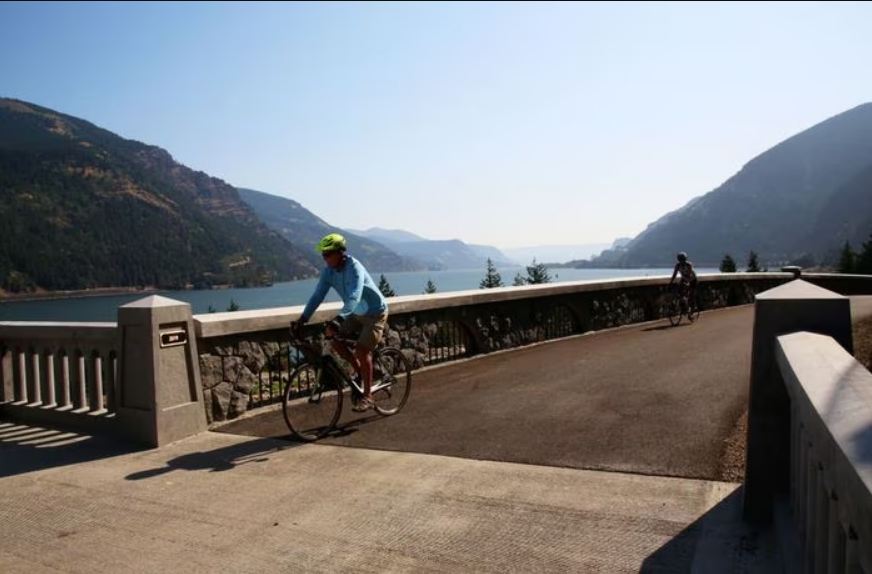 This section of the Historic Columbia River Highway is car-free and paved. However, this section also runs alongside i-84 leading to a high noise level from passing cars on the Highway. Other than that, it entices dwellers with 3 waterfalls alongside its universal access trail. We are hoping to acquire a more detailed description of this trail as well but you can find some of the important information – including the distance to each waterfall – on the Friends of Gorge website below.
Beacon Rock Doetsch Day Use Area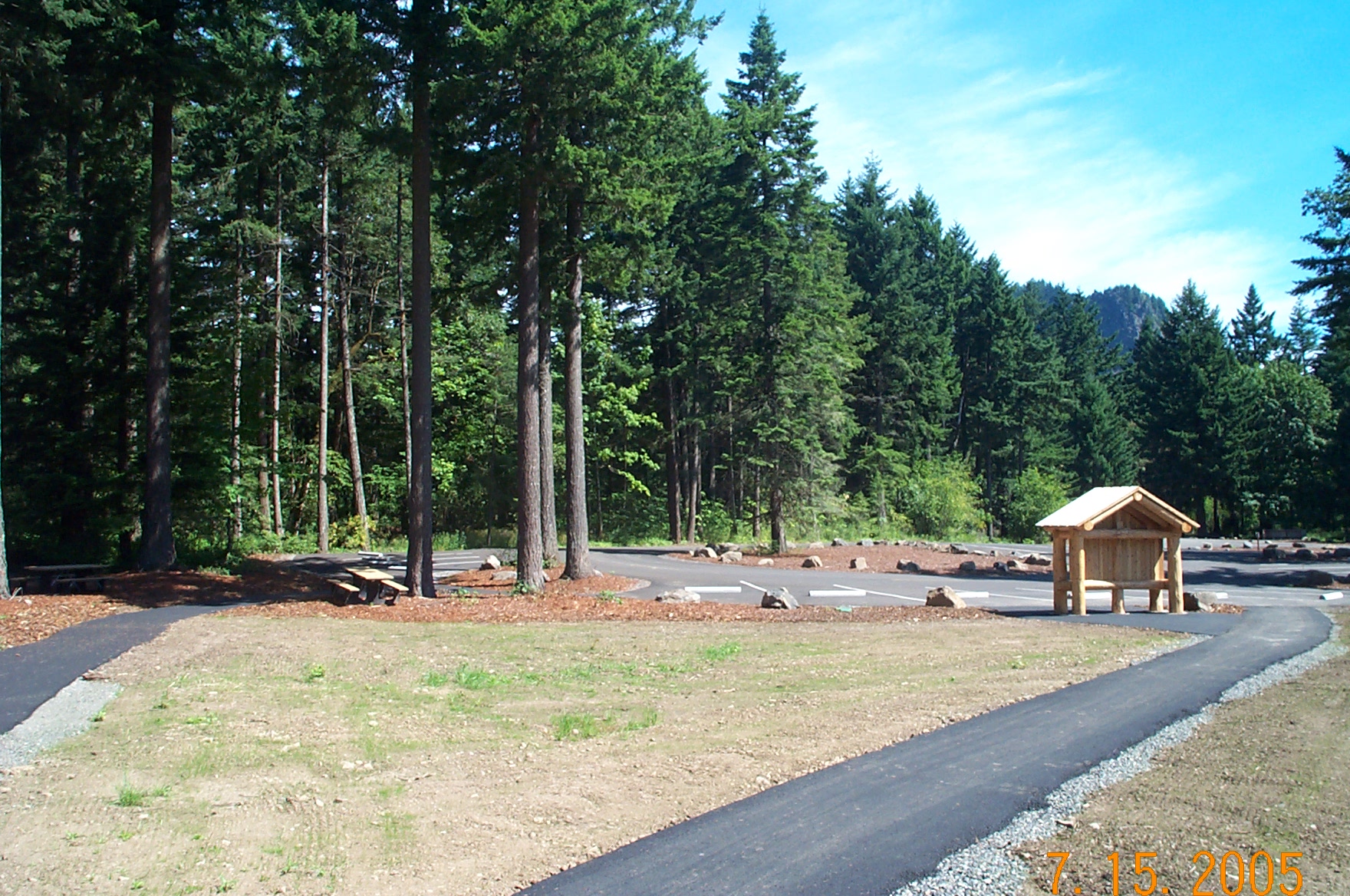 The Day Use Area at the foot of Beacon Rock is even and paved. Additionally, you can explore a paved Walking Path with sitting benches, interpretive panels, and bird-watching opportunities. 1.1-mile loop.
Temani Pesh-wa Trail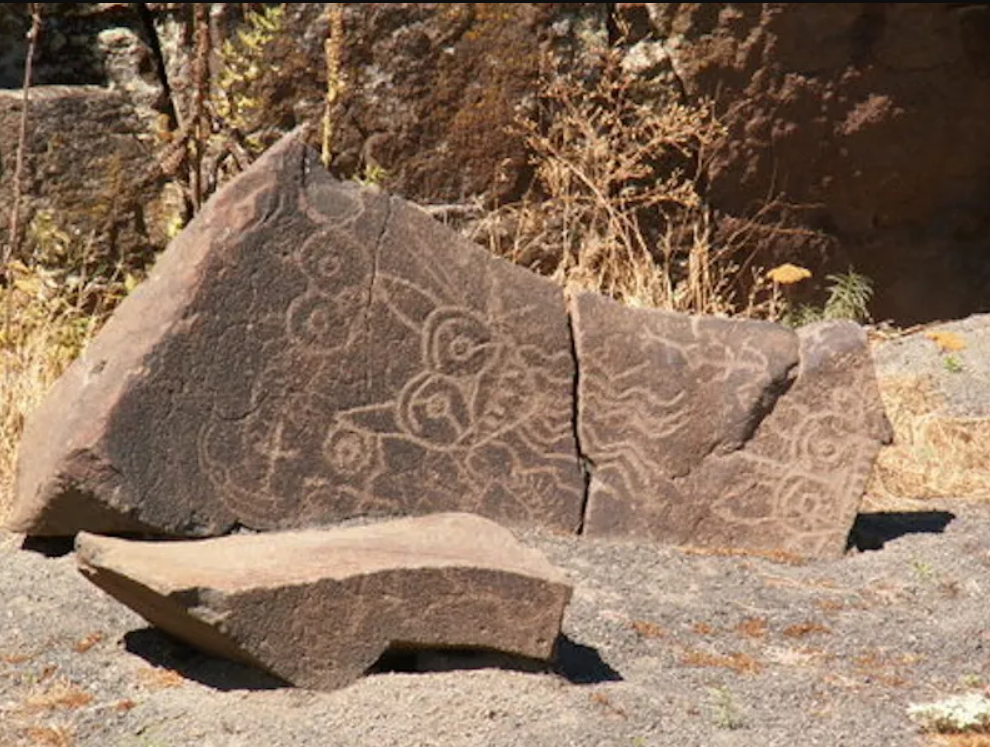 This trail runs alongside ancient Native American pictographs that survived after The Dalles dam was built. The infamous "She Who Watches" pictograph is located on a hill and can only be visited with a guided tour. The rest of the ancient rock art is located alongside a paved and even trail. We are still looking to require more detailed information.
Coming Soon...
Friends of the Columbia Gorge is planning a universal access viewpoint at Cape Horn. They are planning to include gathering places and make the overlook over the Gorge easy to enjoy for people of all abilities.